Stainless Steel Ring Cores
Shipping:

Calculated at Checkout
Bulk discount rates
Below are the available bulk discount rates for each individual item when you purchase a certain amount
| | |
| --- | --- |
| Buy 5 - 19 | and get 10% off |
| Buy 20 - 49 | and get 20% off |
| Buy 50 or above | and get 40% off |
Description
Turn your own wooden rings using these stainless steel bands. Click here for detailed instructions on how to turn your own rings, courtesy of Dave Mueller of aggieturner.com.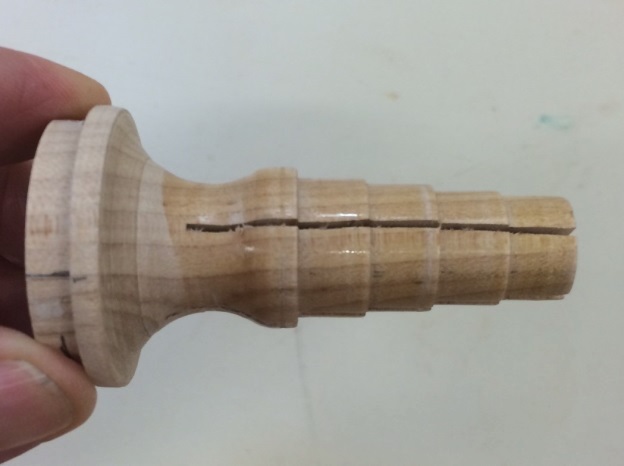 The instructions also go into detail on how to make a ring mandrel.
Rings are available in sizes from 5-13. Sizes 5-8 are only available in 6mm width, Sizes 9-13 are now available in 6mm or 8mm. Sorry, half sizes are not available.
Getting the right hole size for the ring cores is the most difficult part of making a ring. Click HERE for instructions on how to make a special ring tool out of a regular wood chisel.
View All
Close
15 Reviews
Stainless Steel Ring Cores

Saw a video about making wood rings ,thought it was a great and economical idea.I bought a few cores for my HS students and became a big hit,will be buying more in the future . fast shipping.

Bought these cores so my students in my wood shop could try making rings. Even grade 7 kids have the greatest success. Will be purchasing again.

Very quick shipping, and customer service.

The product it's self is terrific, almost usable by it's self.

is very easy to make, fast shipping thanks

I am very impressed with the quality of the ring cores. A great value, I will be purchasing additional ring cores.

My husband has made me several rings, some wood and a few acrylic, and I love them all!!

Dave Mueller's instructions were a big help, thanks Dave!
View All
Close